February 22, 2019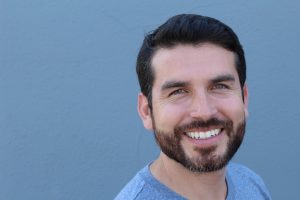 "I'm missing a few teeth, but I can live without them." Have you thought this? It's understandable that you may not want to spend time and money on tooth replacement, especially if you can still chew food without too much inconvenience. However, seeking treatment to replace your missing teeth is important. As Dr. Allison Fowler, a dentist in the Park Cities explains, you have a number of reasons to explore your options for filling in the gaps in your smile.
Tooth Alignment
Teeth have a natural capacity for movement; that is why orthodontic treatment works so well. Unfortunately, the ability of teeth to move is a double-edged sword. When a tooth goes missing, the teeth adjacent to the gap may begin to drift out of place. You may suffer occlusion (bite) problems and TMJ pain as a result. If you lose a bottom tooth, the one directly above it could even over-erupt or fall out altogether. Replacing the lost tooth with a bridge or dental implant prevents these issues.
Bone Health
When you lose teeth, the bone that once supported your missing teeth begins to be resorbed (your body recycles the material for other purposes). In fact, up to 25 percent of the bone near an extraction site may be gone within the first year following the extraction procedure. Dental implants act as substitute tooth roots, stimulating the jawbone. Dental implants prevent your jaw bone from deteriorating, helping it to maintain its strength, shape, and density.
Nutrition
Depending on the extent of your tooth loss, you may begin to gravitate toward foods that are easy to chew rather than foods that are good for your body. For example, you may only eat cooked vegetables and miss out on the nutrients found in raw produce. Replacing your missing teeth restores your ability to enjoy practically any food.
Mental Health
Significant tooth loss can reduce your confidence and make it more difficult for you to show off your warm, endearing personality when you meet new people. Dentures, crowns and bridgework, and dental implants can all provide natural-looking tooth replacement. The materials used to create them — porcelain or acrylic — so closely resemble real tooth enamel that it is unlikely your friends will be able to tell that you've had some work done.
Visit Your Dentist to Explore Your Tooth Replacement Options
At Allison Fowler, DDS, we have your best interests at heart, which is why you can rely on us to recommend a tooth replacement treatment that will provide you with a confident smile and a strong bite. Oftentimes, dental implants are the optimal solution for missing teeth because of their longevity (they can last for decades) and bone health benefits. However, some patients who aren't candidates for implants opt for crown and bridgework or traditional dentures instead.
Don't live with an incomplete smile any longer than you have to! Filling in the gaps will help you lead a happier, healthier life.
About the Author
Dr. Allison Fowler is a general and restorative dentist who is passionate about helping her patients achieve functional, attractive smiles. She has dental implants herself and therefore has a unique, compassionate perspective on tooth replacement. To learn how she can help you rebuild your smile, contact our office at 214-368-0018.
Comments Off

on Your Dentist Discusses 4 Reasons to Replace Missing Teeth
No Comments
No comments yet.
RSS feed for comments on this post.
Sorry, the comment form is closed at this time.