Dental Implants
The Next Best Thing to Natural Teeth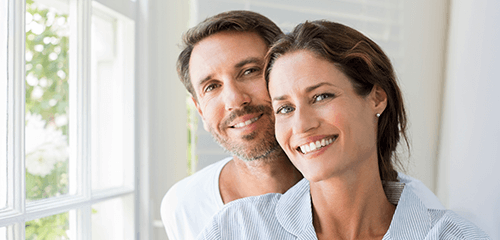 Dental implants are a fantastic option for tooth replacement because they are the only option that renews most of the lost dental structure, both roots and crowns. Dr. Allison Fowler partners with local specialists to offer patients safe, effective dental implant placement and restoration. If you are ready to see if this potentially life-changing treatment is right for you, contact our team today to schedule your consultation.
Benefits of Dental Implants
Some of the primary benefits of dental implants include:
Root and crown replacement. A dental implant replaces the root of a lost tooth, and a crown replaces the visible portion of the tooth. Other treatments replace only the visible portion of teeth.
Dental implants have the potential to last a lifetime.
Natural appearance and function. Dental implants are strong enough to stand up to practically any food. They are also virtually indistinguishable from natural teeth.
Bone support. Some bone loss in the jaw normally occurs after tooth loss. Dental implants help to keep the jaw strong.
Indications for Dental Implants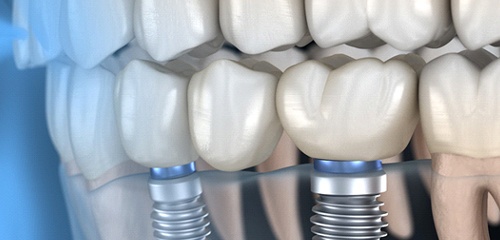 Dental implants are a versatile treatment. Whether you are missing a single tooth, a few teeth, or even all of your teeth, it's possible that dental implants will work for you.
Missing Single Tooth
To replace a single tooth, a local specialist will place one dental implant in the jawbone. After you have had a chance to heal from the surgery, Dr. Fowler will design a custom crown to go on top of the implant. This type of single tooth replacement tends to be sturdier and longer-lasting than a traditional fixed bridge.
Missing Multiple Teeth
If your missing teeth are all adjacent to one another, an implant-supported bridge may be ideal for you. This type of prosthesis is supported by a few strategically placed dental implants. The bridge itself will consist of both crowns (to go directly on top of the implants) and pontics (artificial teeth between the crowns).
Missing All Teeth
Just a few dental implants (typically between two and six, but the exact number varies) are able to support an entire arch of replacement teeth. Your implant-supported denture may be a removable prosthetic that "snaps" onto the implants, or it may be permanently fixed in place.
Team-Based Dental Implant Treatment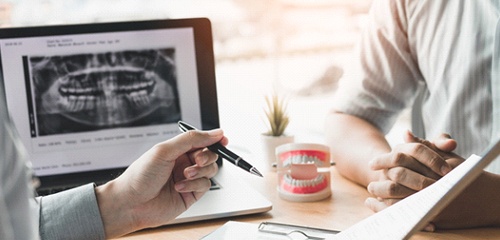 If dental implants are right for you, Dr. Fowler will refer you to a trustworthy local specialist for the surgical placement of the implants. The specialist's advanced training and experience will play a key role in the long-term success of your treatment. Later, Dr. Fowler will use her artistic eye and in-depth understanding of dental anatomy to design the prosthetic to go on top of the implants. This team-based approach ensures that you receive the highest quality of care during every stage of your implant journey.
Understanding the Cost of Dental Implants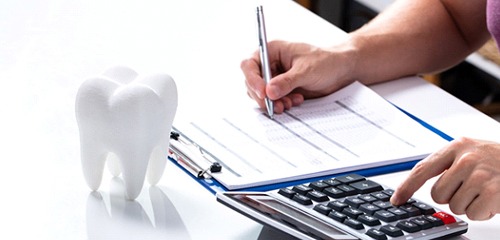 It is true that dental implants tend to cost more than other replacement options. However, they are worth the investment! Their longevity may even make them a better long-term value than prostheses that need to be replaced every few years. During your consultation, Dr. Fowler and our team will give you a straightforward estimate for the cost of your implants and help you explore ways in which you may be able to afford them.