Cosmetic Dentistry
Creating Beautiful Park Cities Smiles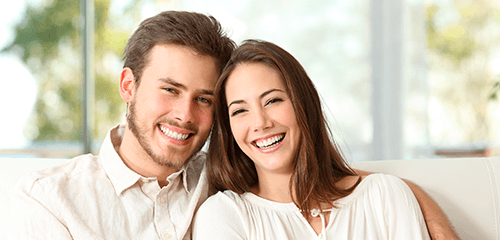 If you want to brighten, straighten, or perfect a flawed smile, cosmetic dentistry services from Dr. Allison Fowler may be able to transform patients' smiles quickly, safely, and beautifully. Don't live with a smile you don't want to share. Let our cosmetic dentists and team help you achieve the picture-perfect smile you deserve. Contact our Dallas, TX dental office to find out more or schedule a consultation today to discuss cosmetic dentistry in Park Cities, Dallas, TX. We welcome patients from Park Cities and other nearby communities.
Teeth Whitening with Opalescence Go
Over the counter whitening products are available from any pharmacy or grocery store. While these products promise dramatically brighter smiles, they are typically unable to deliver the results because these products use extremely low doses of the active whitening agent, hydrogen or carbamide peroxide. Additionally, the one-size-fits-all application trays aren't effective in keeping neutralizing saliva from accessing the teeth.
Our professional at-home whitening solution allows patients to achieve results up to ten shades brighter over the course of two weeks of daily treatment. We make custom application trays that seal the professional grade whitening gel to teeth, keeping the whitener from damaging soft tissue and preventing saliva from neutralizing the whitening gel. We use the Opalescence Go system, and we are able to easily adjust the dosage and wear times to ensure patients achieve their teeth whitening goals quickly and safely.
Patients who are interested in revealing whiter, brighter teeth as quickly as possible can benefit from an in-office treatment. Zoom QuickPro whitening can be performed as part of a regularly scheduled dental visit, and it breaks through stains to reveal results up to four shades brighter. The innovative sealer and dual-layer formula equal less sensitivity for your smile. For patients who are interested in more dramatic teeth whitening, in-office Zoom Whitening is completed in one, two hour visit.
If you've ever looked at your teeth in the mirror and wanted to hit the reset button on your smile, you're not alone. Many patients are unhappy with various aspects of their smiles, and while there's no reset button for your smile, we do offer porcelain veneers to quickly transform even the most flawed smiles.
Veneers are thin shells of dental porcelain that attach to the front facing surfaces of teeth, concealing any number of smile flaws including chips, cracks, stains, and gaps. Rather than undergoing numerous, complex orthodontic, restorative, or cosmetic treatments, porcelain veneers allow our team to conceal flaws quickly, delivering the picture-perfect smiles of our patients' dreams.
Following a comprehensive planning process, the procedure is simple, and completed over the course of two appointments. During the initial visit, we remove a small amount of surface enamel from teeth, capture digital impressions, and place temporary veneers. Once our dental lab finishes the custom veneers, patients return to our dental office for the cementation of their custom veneers.
Dental Bonding
Bonding is a cost effective method of enhancing the appearance of smiles in just one appointment. We use the same composite resin material that forms tooth-colored fillings to fill in or cover cosmetic chips, cracks, gaps, and stains. Applied directly to the affected area, shaped into position to conceal cosmetic irregularities, and hardened into place using a curing light, cosmetic bonding allows our team to quickly deliver beautiful smiles. Best of all, the treatment is so comfortable that patients typically don't even need local anesthetic.
Invisalign® Clear Braces
Braces don't have to mean years with a mouth full of metal brackets and wires. We offer a cosmetically superior, more comfortable alternative for our patients – Invisalign® clear braces. Using a series of clear, plastic alignment trays, the Invisalign® system places continual pressure on teeth, gently shifting them into their ideal alignment. Because the aligners are removable, patients do not need to make changes to their diet or at-home hygiene routine.