Periodontal Therapy
Gum Disease Solutions for Healthy Smiles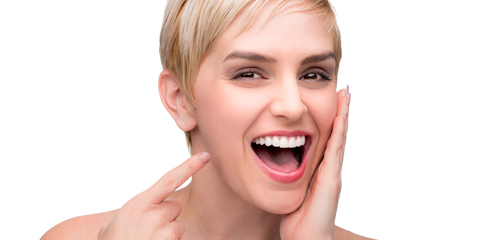 When patients come into our dental office complaining of red, bleeding gums, that's usually a significant indicator that they are developing gum disease. This condition is common -- in fact, almost half of Americans are suffering from gum disease to some extent. Keep reading to learn how Dr. Allison Fowler can help you to prevent gum disease and associated tooth loss with deep dental cleanings and periodontal therapy in Park Cities, Dallas, TX.
Gum Disease: An Overview
Gum disease is a chronic inflammatory disease that affects the periodontal (gum) tissue of millions of Americans. The side effects of gum disease are significant -- aside from persistent bad breath, bleeding gums, and tooth loss, periodontitis has been linked to heart disease, uncontrolled diabetes, and even certain types of cancer.
The warning signs of gum disease include:
Bleeding, red, tender gums
Bad breath or a bad taste in the mouth
Gum recession
Sensitive teeth
Loose teeth
Missing teeth
If you are experiencing any of these symptoms, do not hesitate to call Dr. Fowler's dental office to schedule an appointment. Your oral and overall health depend on it!
What Is Periodontal Therapy?
A deep dental cleaning, also known as scaling and root planning, is a common treatment for moderate levels of periodontal disease. It is different from a regular dental cleaning, in which your hygienist focuses on removing plaque and tartar buildup in the area above the gum line. In a deep dental cleaning, your hygienist uses special tools to clean above and below the gum line, eradicating infectious bacteria and also smoothing the tooth's root to help prevent the reoccurrence of infection.
Deep dental cleanings can be performed under local anesthesia to numb the jaw and help you stay comfortable throughout the procedure. Additional sedation can be administered as needed for patients who need extra help relaxing.
You may need three or four deep cleanings to complete the treatment. Combined with improved dental hygiene at home and occasionally antibiotic therapy, deep dental cleanings can help you achieve and maintain lasting oral health, free from gum disease.
Gum Disease Prevention Is Easy
After we have helped you stop the infection and returned your gum tissue to optimal health, we will discuss how you can prevent gum disease from returning.
To fight gum disease and enjoy good periodontal health, make sure you…
Brush your teeth gently for two minutes, twice a day, using a fluoride toothpaste
Floss your teeth daily
Add an antimicrobial mouthwash for additional cleaning
Stay away from tobacco products
Eat a balanced, low-sugar diet
Get In Touch with Your Dentist in Park Cities, Dallas, TX
If you are dealing with the bothersome side effects of gum disease, we encourage you to seek periodontal therapy sooner rather than later. Getting the treatment you need right away will help to ensure you enjoy a healthy smile for years to come. We invite you to request an appointment with Dr. Fowler today!