Teeth Whitening
Brighten Smiles Up to Ten Shades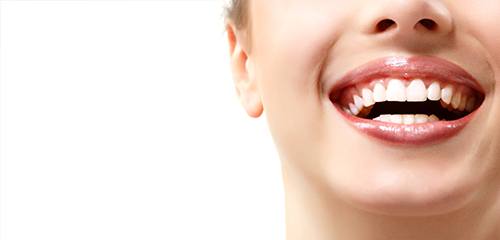 Professional teeth whitening from your Park Cities, Dallas, TX cosmetic dentist is a wonderful way to transform your look at any time of year, and it only takes a single visit to your dentist's office to reveal dramatic results. Dr. Allison Fowler now offers various whitening treatments -- so the question is, are you ready for brighter, whiter teeth? Keep reading to find out how we can help!
Why Professional Teeth Whitening?
Professional grade whitening treatment allows your teeth to be brighter and whiter than over-the-counter kits. In-office whitening erases tough stains, ensuring that you get the most out of your investment. Our dental office offers many types of teeth whitening treatments to help you achieve your desired results!
How Zoom QuickPro Works
The Zoom QuickPro treatment is completed in one dental office visit. It's much quicker than regular Zoom Whitening -- so fast that it can even be a simple addition to your routine checkup and cleaning. Zoom QuickPro whitens teeth up to four shades, on average.
The formula used with Zoom QuickPro causes virtually no tooth sensitivity, and because QuickPro includes an innovative sealer that keeps the gel in place, your soft oral tissues remain safe. We often recommend the QuickPro solution for patients who are prone to tooth sensitivity.
If Zoom QuickPro is the best option for your smile, our team will first prepare your mouth for treatment by drying your teeth and retracting your lips. Once you're ready, we will paint Zoom QuickPro on your teeth. After Zoom QuickPro has dried, you are free to leave our dental office. In 30 minutes, you simply brush off the remaining film -- and your whitening is complete! Tooth shade will continue to lighten over the next 24 hours.
How Zoom Teeth Whitening Works
If you're in need of more dramatic whitening, the in-office Zoom Whitening treatment is completed in just one visit to our dental office. Block off about two hours for the appointment. First, we will take a look at your teeth and gums. People who have gum disease or tooth decay may need to undergo treatment before they can begin with Zoom Whitening.
Once we are ready to begin, our team will place a special covering over your mouth to shield your gums and soft oral tissues. We also paint a protective layer over your gums to prevent burns or injury from the powerful Zoom Whitening gel. After your mouth is fully protected, we will apply the Zoom bleach to the front surface of the teeth that show when you smile. This solution is activated under a special UV light in three, 15-minute intervals.
Ready to Get Started on Your Brightest Smile?
If you would like to benefit from beautiful teeth whitening, please don't hesitate to call our dental office. Request an appointment with Dr. Fowler today!