Emergency Dentist Caring for Park Cities Residents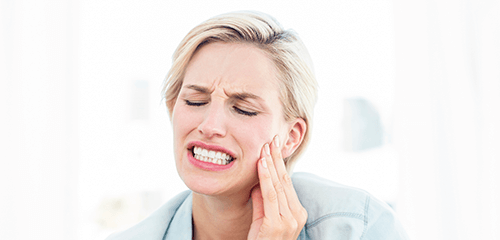 You can't plan for a dental emergency. By the very definition, emergencies are stressful, painful, and unexpected. During a medical emergency, most patients know to contact emergency services or proceed to their nearest hospital, but when it comes to care for dental emergencies, the solution is not always as obvious.
Dr. Allison F. Fowler and her team help patients stay calm during emergencies by offering same day appointments and first aid tips whenever our patients need us. Don't hesitate to contact our office any time. We're happy to help, and we're dedicated to keeping patients' smiles whole and healthy. Call our Dallas dental team if you experience any of the following dental emergencies:
Avulsed (knocked out), chipped, cracked, broken, or fractured teeth
Chipped, cracked, broken, or fractured dental restorations such as crowns or bridges
Broken or damaged partial or full dentures
Severe toothache and sensitivity to temperature changes
Lacerated or infected soft tissue
Staying Healthy Until Your Appointment
To help patients preserve their smile, manage pain, and stay healthy until they reach our office, we offer the following first aid and pain management tips:
Knocked out teeth – try to return the tooth to the empty socket and bite down on gauze to hold it in position and stop any bleeding. If this is not possible, bite down on gauze to stop bleeding, and store the tooth in contact solution or milk until you reach our office.
Damaged soft tissue – keep soft tissue clean by rinsing the mouth with warm water. Don't scrub damaged soft tissue or use toothpaste or mouth rinse. Apply pressure to any areas that are bleeding with a cold compress or clean gauze. Use ice to reduce swelling and relieve pain.
Damaged restorations – if you can return the restoration to your mouth, a small amount of toothpaste or denture adhesive can be used to hold it in place.
Damaged full dentures and partials – store your denture or partial in water or denture cleaning solution, and bring it to our office right away.
The Importance of Smile Repair
Dental health issues are insidious; they become more severe and widespread without treatment. For this reason, our team emphasizes preventive dental care to help patients keep their smiles whole and healthy. However, it's essential that patients schedule an appointment as soon as they notice damage or toothache to allow our team to offer the most conservative treatment options.
Contact Our Dallas Dentist & Team
If you experience more advanced dental damage such as a potentially fractured jawbone, soft tissue lacerations that bleed heavily, or severe facial trauma, we encourage you to proceed immediately to the nearest emergency room. Dr. Fowler will be happy to partner with medical doctors to ensure your smile is restored to its full form and function once your life is no longer at risk. If possible, contact us on your way to the hospital.