For Happy Little Smiles, Bring Your Children to the Dentist in Preston Hollow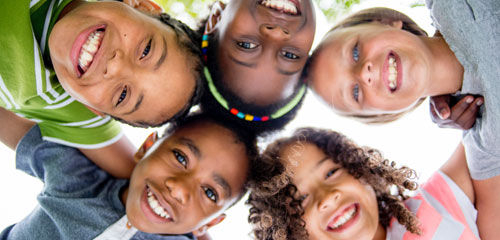 Is there anything more joyful than seeing a child's happy and exuberant smile? We don't think so! Dr. Allison Fowler and her team are committed to helping you make sure your children's teeth and gums are strong and healthy. We offer comprehensive services for the youngest smiles in your family. With an extra helping of patience and fun, Dr. Fowler will introduce your kid to the "tooth counter," "Mr. Thirsty," and the "tooth towel" so that your child actually enjoys visiting our office! When they are finished, our office has a special treat for each child.
The First Visit to the Children's Dentist
In keeping with the recommendation of the American Academy of Pediatric Dentistry, Dr. Fowler would like to see your child within six months of when that first little tooth appears or around one year old. At this initial checkup, she will assess their dental and oral development, and begin to get your child accustomed to the dentist.
Regular Preventive Care for Children's Smiles
After their first visit, your child should be ready to begin regularly seeing Dr. Fowler. At these checkups, we'll count and clean your kid's teeth, examine each one for early signs of cavities, evaluate the condition of their gums, and take annual x-rays to find cavities that may be hiding between teeth.
Schedule a Dental Checkup Today!
Whether you're in Dallas, Preston Hollow, University Park, Highland Park, or one of the surrounding area, contact our friendly team to find out more or schedule an appointment for you or your children. Dr. Fowler's team looks forward to helping your whole family achieve and maintain healthy smiles!