September 20, 2018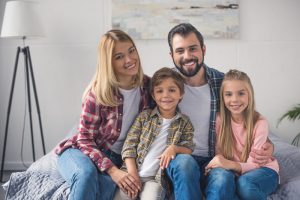 If you are like most parents, you know first-hand that getting your child to brush their teeth can feel like quite a battle sometimes. Most kids do not yet realize the importance of good oral hygiene, so you have to do the hard work of making sure they don't fall behind on the job! Toothbrushing is a crucial habit for children's growing smiles — so if you frequently meet with resistance or outright tears and tantrums at the sight of the toothbrush, try out these top tips for getting your child to love (or at least tolerate) that brush.
#1: Start a Progress Chart
One of the reasons kids (and some adults, for that matter) have a hard time taking toothbrushing seriously is because they don't really see the impact NOT doing it has right at first. Starting a progress chart which ticks off the days when teeth were brushed and flossed properly can be good because it helps to visually represent how well they are keeping up with their oral hygiene habits. Plus, setting small rewards for good behavior can help even more. Try encouraging them with a movie night or afterschool treat when they make it through two weeks of solid brushing and flossing.
#2: Talk and Read about Toothbrushing
Being open about the importance of good oral hygiene is key to ensuring that your child really understands why brushing and flossing are important. Talk honestly about the consequences of skipping these habits, like cavities and even tooth loss later on. There are a number of children's books that you can read with your little one to help drive the point home even further.
#3: Model Good Behavior
Your child looks to you as an example for just about everything, and that includes, of course, how well you care for your own smile. Make sure you are brushing and flossing your own teeth, just as you encourage your child to do. You can also turn these habits into a family activity — get everyone to brush and floss together at night! That can make these "chores" more fun for your little one.
#4: Pick Their Favorite Characters and Colors
You know that kids' oral hygiene products come in a variety of colors and likely with the entire cast of characters of their favorite shows, movies, and books. Don't be afraid to let your child choose their own toothbrush and toothpaste! This small choice can make a big impact on how much they want to brush. With any luck, they will be eager to use their new tools!
These are just a few tips that you may want to incorporate to encourage your child to brush their teeth faithfully. Have some of your own that aren't listed here? Don't hesitate to let us know about them when you bring your child in for their next visit!
About the Dentist
Dr. Allison Fowler is a Preston Hollow dentist offering high-quality dental care for patients of all ages. To learn more about good oral hygiene practices for children or to schedule an appointment for you or your little one, do not hesitate to get in touch with the office by calling (214) 368-0018.
Comments Off

on Children's Dentist with Tips for Toothbrush Motivation
No Comments
No comments yet.
RSS feed for comments on this post.
Sorry, the comment form is closed at this time.