April 13, 2018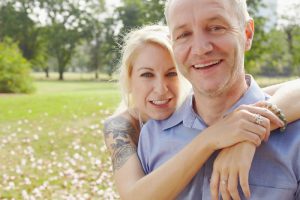 The human body is a complex system of bones, joints, nerves, and organs — and each of these parts is dependent on the health of another. Did you know that what goes on in your smile can have a significant impact on your overall well-being? Taking care of your oral health by brushing, flossing, and visiting your dentist in Park Cities can help you enjoy better general health as well. Keep reading to find out more about how your teeth and gums can affect the rest of your body.
Periodontal Health Affects Heart, Blood Sugar
Science is learning more and more about the significant impact gum disease has on the body with each passing year. When the gum tissue is infected due to bacteria buildup, inflammation can increase the risk of another inflammatory disease occurring elsewhere in the body. This likely explains the link between gum disease and cardiovascular conditions like heart disease, high blood pressure, and stroke.
What's more, periodontal disease and diabetes so commonly occur together that they are now considered associated conditions. Fortunately, lowering blood glucose levels can help to control gum disease, and vice versa.
Tooth Loss Has a Big Impact
People who do not maintain excellent oral hygiene over a lifetime are at a high risk of losing at least one tooth as they age. And once you are missing even one tooth, the chances that you will lose more skyrockets due to diminishing jawbone strength and density. Unfortunately, tooth loss causes more than a gap in the smile — it can have a significant impact on your overall wellbeing. Unless the teeth are replaced with sturdy dental implants, it can affect everything from the way you feel about your smile to the amount of nutrients you can get in your diet if chewing becomes difficult.
Protecting Jaw Health
An issue with the jaw, or TMJ (temporomandibular joint), can cause it to click, pop, and ache. TMJ problems are usually caused by misaligned teeth, facial trauma, or even stress. Left untreated, TMD (temporomandibular joint dysfunction) can lead to weak and worn teeth from teeth grinding and jaw clenching, chronic headaches, ear and neck pain, and tingling extremities. As an expert in everything related to your oral health, your dentist is well-prepared to treat TMJ pain.
Pregnancy and Your Smile
Of course, the connection between your oral and overall health is not a one-way street. What goes on in the rest of your body can also affect your teeth and gums. One example is with "pregnancy gingivitis," which often occurs in expectant mothers. This condition is usually temporary and mild, but it still should be monitored. Pregnant women with full-blown gum disease report higher rates of preterm labor and low birth weights.
With all this in mind, when was your last visit to your dentist for a checkup and cleaning? Routine preventive care can help you enjoy a healthy, beautiful smile — and better general well-being, too!
About the Author
Dr. Allison Fowler is a general dentist offering comprehensive, whole-health focused dental care to patients in and around Park Cities. To learn more about the connection between oral and overall health or to schedule an appointment for a checkup and cleaning, we invite you to contact the office by calling 214-368-0018.
Comments Off

on Your Dentist in Park Cities Says Make Health a Priority!
No Comments
No comments yet.
RSS feed for comments on this post.
Sorry, the comment form is closed at this time.