November 18, 2017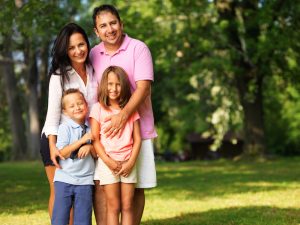 Dental insurance is a wonderful investment in your clean, healthy, long-lasting smile. If you and your loved ones are covered by a dental insurance plan, taking the time to learn how it works is crucial for making the most out of your investment. Keep reading to find out how your dentist in Preston Hollow can help you maximize your insurance benefits.
How Dental Insurance Works
You pay for your dental insurance in the form of a premium, which is usually around $50 per month. In exchange for this regular payment, you are eligible to receive a number of treatments for free or greatly reduced — usually anywhere from $1,000 to $1,500 worth of care after you have met your deductible. Most dental insurance plans work on a 100-80-50 scale, which breaks down like this:
100% covered: Preventive services like routine checkups and cleanings, annual x-rays, and possibly dental sealants and fluoride treatments for children

80% covered: Basic restorative treatments like tooth-colored fillings, extractions, root canal, and periodontal therapy.

50% covered: Restorative treatments like dental crowns, bridges, and other more complex procedures.
Cosmetic and elective treatments are usually not covered by your dental insurance plan. Orthodontic treatment may receive partial coverage, depending on the specifics of your benefits.
In-Network vs. Out-of-Network
Dental insurance differs from medical insurance in that you are not penalized for visiting an out-of-network dentist. If you have a PPO plan, you can feel free to visit any dentist without necessarily having to pay more out of pocket. Because we understand dental insurance is a significant investment for many families, our office processes and files claims for all PPO dental insurance plans and will always work to help you maximize your benefits.
Make the Most Out of Your Plan in 2017
Most dental insurance plans do not roll over from year to year, and that means any unused benefits remaining on December 31, 2017 will be forfeited. Act today to ensure that you can get the most out of your plan!
Our office can perform a verification of benefits to find out whether or not you have met your deductible and, if you have, what you still have remaining for the year.
Scheduling a checkup and cleaning if you haven't had two for the year is a great way to make the most out of your investment. These visits are completely covered by your plan, and they are also the foundation of healthy, long-lasting smiles.
Want to find out how you can make the most out of your plan before the year is up? We want to help. November and December are busy months for any dentist — don't hesitate to get in touch with us for the most convenient scheduling!
About the Author
Dr. Allison Fowler is a general dentist providing Park Cities friends and neighbors with gentle, personalized dental care. To learn more about her services or to schedule an appointment to make the most out of your dental insurance, you are invited to contact your Preston Hollow dentist at 214-368-0018.
Comments Off

on Understanding Insurance With Your Dentist in Preston Hollow
No Comments
No comments yet.
RSS feed for comments on this post.
Sorry, the comment form is closed at this time.