December 30, 2016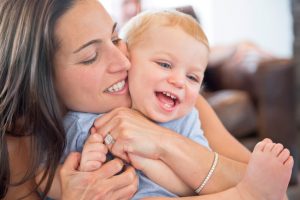 As a parent, your child's health is always a top priority. You work hard to make sure they exercise, learn new things, and eat nutritious foods, so you also want to make sure that they go to the best health care providers. How do you know when is the best time for your kids to see a dentist in Highland Park? Dr. Allison Fowler is here to answer all your questions about pediatric dentistry.
Your Child's First Dental Visit
Dr. Fowler and Dr. Fife like to see children for their first appointment around the age of one year old. This may seem early, however it not only allows us to monitor your child's oral development to detect concerns early on, it also helps us acclimate your child to our office.
We spend those first few visits introducing your child to the "big chair," the instruments we use, and what happens during a dental visit. Your child's comfort is our top priority, and we'll never move forward with any procedure until they're completely comfortable and at ease. Our goal is that your child looks forward to their dental visit.
Preparing Your Child for Their First Visit
You should start brushing your child's teeth as soon as they arrive. Talking to them about the importance of brushing as they get older, and letting them watch you brush and floss will help to instill good habits. They'll need your help brushing until around the age of 6 or 7 years old.
We encourage parents to bring their small children to their own dental cleaning and checkup appointments so children can see that the dentist is not a scary place. Talking to your child about their oral health and the dentist will also help them feel comfortable when it's time for their own appointment.
Additional Services for Children
Dr. Fowler, your kid's dentist in Highland Park, offers additional services for children as they grow to help build and protect small teeth. Fluoride treatments will help strengthen and remineralize your child's teeth, while dental sealants protect them from tooth decay and cavities. If they participate in sports, Dr. Fowler will discuss the right occlusal guards and protective gear to protect their teeth and mouth from injury.
Contact us today to Schedule
We can't wait to meet your child, and we look forward to building a relationship with them. Call our office today to schedule their next appointment.
Comments Off

on When is the Best Time for my Kids to see a Dentist in Highland Park?
No Comments
No comments yet.
RSS feed for comments on this post.
Sorry, the comment form is closed at this time.